The Best Loan Providers
in the USA
Get The Money You Need ASAP
Whether you're consolidating your debt, making home improvements, or just got hit with a HUGE unexpected bill, these are the top firms to help you get out of the hole.
Choosing a Personal Loan Provider: Compare Your Options
Don't forget to shop around when getting a personal loan. Eagerness to get your hands on the cash may cloud your judgment, causing you to accept the first loan that comes your way. This is a big mistake – a costly mistake. Not all banks are the same. They offer different loan terms, and interest rates can vary among financial institutions. Rushing the loan process and only working with one lender is convenient and fast, but this approach won't benefit your pocket. You could end up with a higher interest rate and pay more over the life of your loan. As a rule: get at least two or three quotes from different lenders.
---
Recommend Articles
---
Summer is quickly approaching, and like a lot of people you probably have big plans. It might be the perfect time for a family vacation or a couple's retreat. Or you might have ideas ...
Continue Reading
---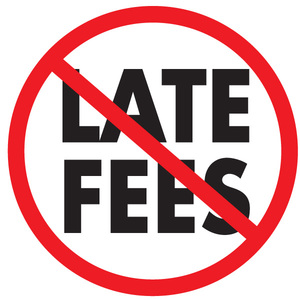 Borrow Money to Avoid Paying Late Fees
It doesn't matter if you're a financially responsible person, you're going to run into hardship at some point in your lifetime. Sometimes, our income just isn't enough to ...
Continue Reading
---
Are You a Good Candidate for a Personal Loan?
There are many uses of a personal loan. You can use funds to make improvements around your home, such as a new kitchen or an updated bathroom. Also, a personal loan can be useful if ...
Continue Reading